The Geko Guide gloves delivers the high level of climbing performance that Geko gloves are known for, but with a build intended for big mountain adventures.
The tough goatskin body guarantees a high level of durability and protection.
Knuckle protectors on the middle, ring and pinky fingers protect the fingers on variable terrain while the shaped construction still delivers a high level of dexterity, comfort and the precise grip that Geko gloves are known for.
Protection from the cold and from the elements is guaranteed with PrimaLoft® Gold 60 g/m2 insulation on the main body and the DRYZONE® waterproof/breathable membrane. Since mountaineers and alpinists first discovered Geko gloves, they have been asking for a robust version for their big mountain adventures.
How to choose your size: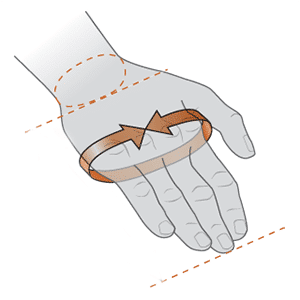 XS 12.7cm
S 15.24cm
M 17.78cm
L 20.32cm
XL 22.86cm
XXL 25.40cm
XXXL 27.94cm
We are happy to present the purpose-built Geko Guide!