The G Tech Evo gloves is a lightweight ski mountaineering glove that does not use padded insulation.
It protects the hands from the elements with layered construction and the DRYZONE® waterproof/breathable membrane. It is the right choice for ski mountaineering athletes looking for exceptional grip and a high level of sensitivity.
Comfort and performance are further enhanced with new seamless construction on the fingertips.
Thermal Insulation: 2 – Medium thermal insulation
Lightweight, full protection gloves for ski mountaineering
DRYZONE® waterproof/breathable membrane protects from moisture and wind
Soft, supple reinforced goatskin on the palm and fingers
Shaped construction without insulation for a precise grip and a high level of sensitivity
Conductor pads on the thumb and index finger work with touch phones or tablets
Elastic wrist leashes and clippable hanging loops
How to choose your size: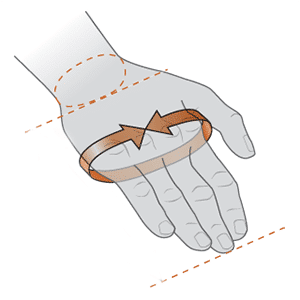 XS 12.7cm
S 15.24cm
M 17.78cm
L 20.32cm
XL 22.86cm
XXL 25.40cm
XXXL 27.94cm
Try the new G Tech Evo gloves and enjoy to the fullest your mountain experience!